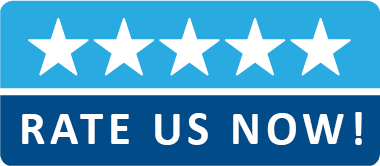 Customer Testimonials for Preferred Auto Sales
CHINA FROM PERTH AMBOY -
2008 HONDA ACCORD
Excellent service recommend to anyone who's looking to purchase vehicle. Fast and trust worthy. Got me into exactly what I was looking for. Definatly coming back for future car purchases.
ANTHONY -
2011 HYUNDAI SONATA
Mark was a very helpful salesmen. He made sure i left the lot with the car i wanted. I would recommend other to this dealership.
JACKIE AROCHO -
2009 CHEVROLET COBALT
It was an excellent experience , Mark was really helpful, with finding my car . It was really worth it coming here . I'll def be back in the near future
OSMIR RODRIGUEZ -
2011 CHEVY CAMARO
Muy buen trato un precio justo , caleb
JOSE GONZALEZ -
2007 LEXUS RX350
I Would start off by saying that i highly recommend PREFERRED AUTO SALES i filled out a on line application 3 days later with the help of Mark Luna i drove off with an awesome car. Mark worked endless hours for me and i was on my way. Don't miss understand what i am saying the whole auto team made this happen. MARK LUNA THANK YOU for making it happen.
LOURDES CADENA -
2011 JEEP PATRIOT
my experience with the sales man Caleb Concepcion ,been very satisfactory , scale from 1 to 5 is definitely a 5, is been a pleasure doing business with Preferred Auto Sales.
GARRY FROM PLAINFIELD -
2008 HONDA CIVIC
Awesome service at Preferred Auto Awesome service and salesmen, the workers are patient and they don't rush you into a decision. Read more at http://www.cars.com/dealers/106178/preferred-auto-sales/reviews/#e8rJC3wfTgQzsYgs.99
by Jeremy from Elizabeth, NJ -
2010 HYUNDAI ELANTRA
My first time buying a car. I was kind of scared because of my credit history but through the help of Mark and Erick they worked out my situation made some phone calls and now I have a 2010 Hyundai Elantra. This is a five star place!!!!!! Read more at http://www.cars.com/dealers/106178/preferred-auto-sales/reviews/#e8rJC3wfTgQzsYgs.99
Thomas from Kings Park, NY -
2010 NISSAN MAXIMA
Best service ever Mark you are the best!! Thanks so much for helping me with my purchase 2010 Nissan Maxima.
Mandy from Newark,NJ -
2011 NISSAN SENTRA
My buying process was extremely pleasant The service Mark and Eric provided was extremely wonderful. Mark is very skillful, patience and understanding. Mark enjoys selling cars and is truly remarkable with customer service. Eric would not settle without trying to provide the customer with their request. The website is informative and details the company and cars well.
Clarissa Jackson -
2005 ACURA MDX
Caleb was amazing. He helped me every step of the way. Because of my awesome experience, i have referred a couple of my friends and family. This dealership is amazing. They are willing to work with you to get into the vehicle of your choice. I would definitely give this dealership 5 stars.
Jennifer Ochoa -
2014 HONDA CR-V
My sales person Jose was very Nice, patient and understanding. He did everything possible to meet our needs his Manager Erick is one of the most professional manager I have ever met. Definitely made me feel comfortable almost as if they knew me for years. My sisters will be next guys Keep up excellent customer service!! Love my new Honda
ROSELYN BLAKE -
2007 CHRYSLER PACIFICA
It was a great experience other than having to wait for a long time but it wasn't the dealerships fault it was my situation Im very grateful that they were here to help me out special thanks to Caleb and Erick they really helped me out with me getting a new vehicle for getting to work and I will be telling everybody to come to this company when they say they need a car!!!
Shihan Durand Howard -
2009 HONDA ACCORD
I really believe that if you are really looking for a car you need to have people who really fight and get you the absolute best deal no matter what they have to do preferred Auto Sales in my opinion is one of those dealerships every single card you can purchase has problems of some sort they are very selective in the cars that they put on their lot if there is anything wrong with the car that you need to know about they will give you full disclosure about the car and they're feeling about it before you purchase then I going to just make it shiny and then give you the keys if you're looking for a vehicle and you need someone to take time and even find it what you want even find your dream car I would say go to preferred Auto Sales